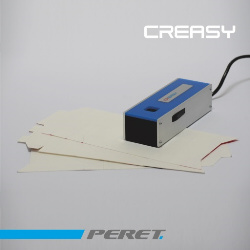 CREASY Folding Creasing Analyzer
The box making is a complex process. The CREASY can help you to properly setup your machine parameters to obtain perfect and constant crease lines. As a consequence your folding and gluing process will perform well. The boxes will perform well on your filling machine.
Power Crease Option
Use your customized box blank definitions and specify up to 7 crease dimensions per box blank.